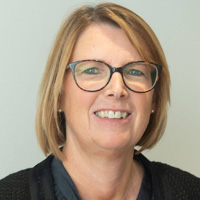 Julia Turner has been Executive Director of the WRA since October 2016. She has a wealth of experience working alongside the recycling sector, having joined from WRAP, the Waste and Resources Action Programme, where she worked for 12 years.
Her roles at WRAP were varied but latterly she was focused on obtaining significant alternative funding and developing European partnerships in her roles as Senior Business Development Manager and Head of New Programmes. Previously she had specialised in energy from waste and wood as a Sector Advisor and Market Development Manager for the recycling industry. Prior to that, Julia worked in the tyre and fleet industry as a Head of Marketing.
Since joining the WRA, Julia has been working with key waste wood industry stakeholders to spearhead two major industry-wide initiatives in collaboration with the Environment Agency: Developing waste wood specific guidance on Fire Prevention Plans; and Waste Wood Classification, which is about ensuring that waste wood is properly classified at the front end of recycling and is then processed for the appropriate end uses. This work is also focused on identifying the real scale of hazardous waste wood in the UK.
In 2023 Julia was named on the first powerlist published by the Trade Association Forum of inspiring women in trade associations.